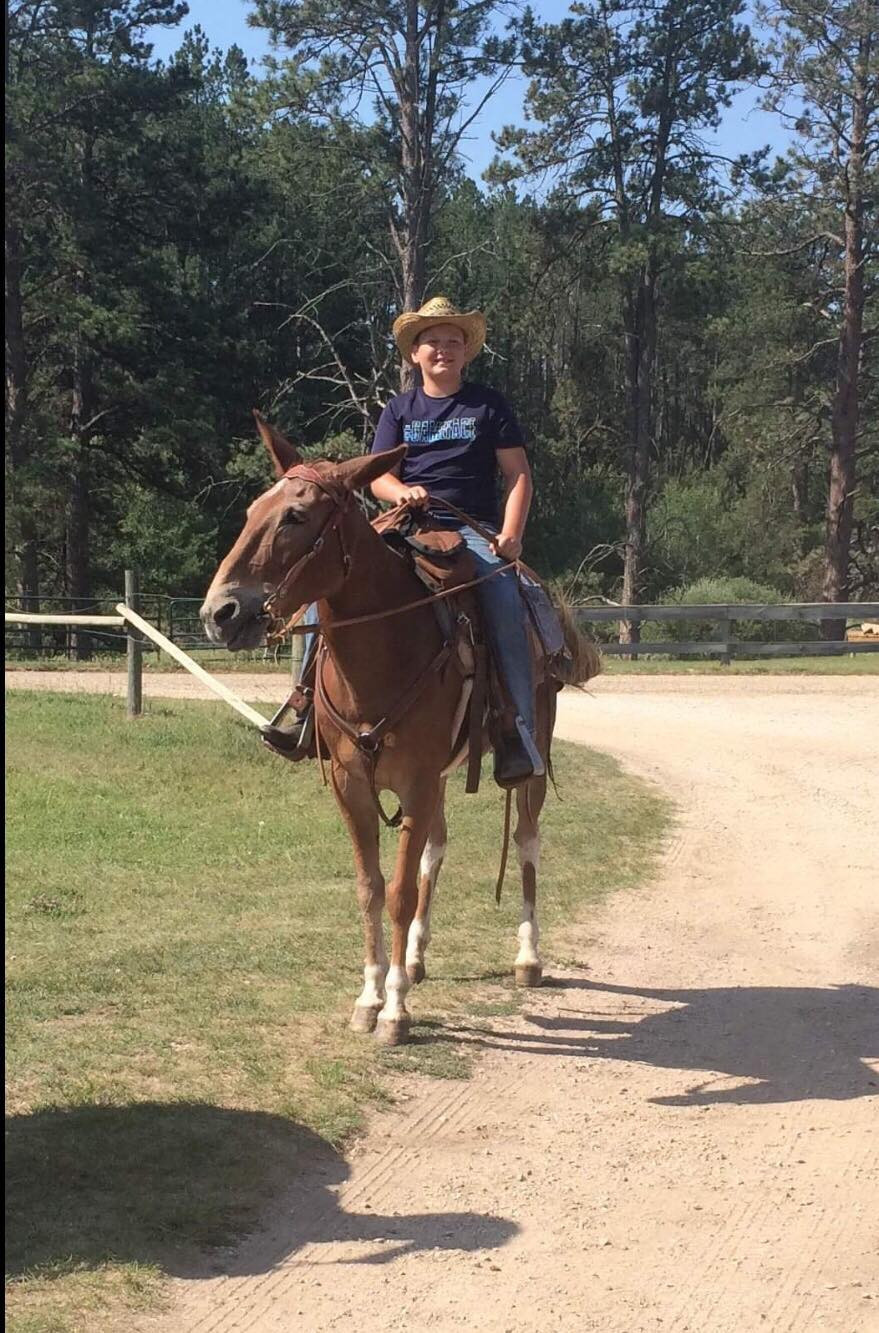 I bought Hillbilly from Dillion a few years ago. He has been and awesome mule. The grand kids have learned a lot from him. He is everything Dillion said he is and a loving mule!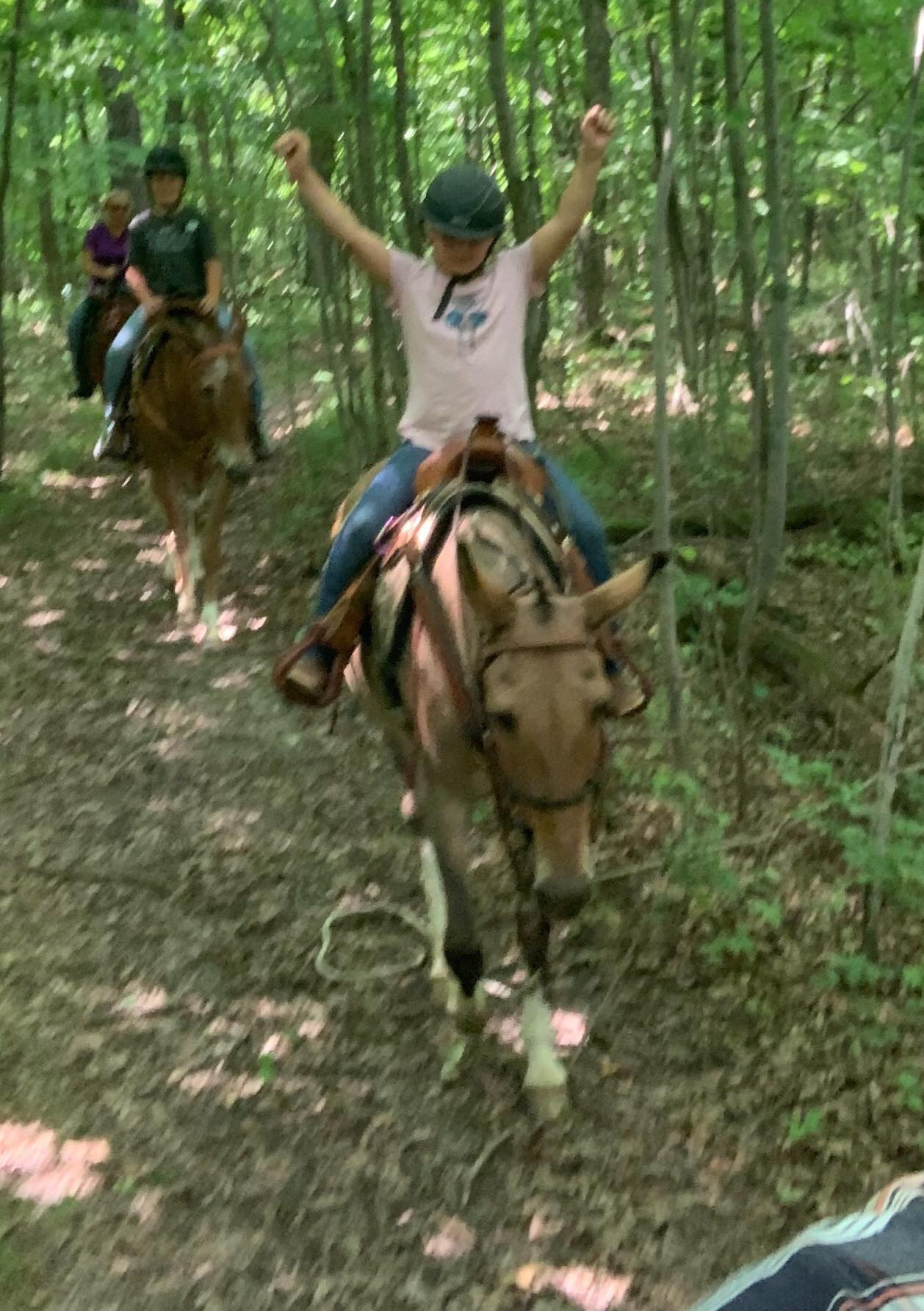 This is Ford! Bought him from Dillion. What a wonderful mule! The grand daughter just loves him! Not a mean bone in his body! Sometimes Ford thinks he's a big dog as he follows us around just like one. This picture was taken on a family vacation in Nemo South Dakota. Thank you Dillion!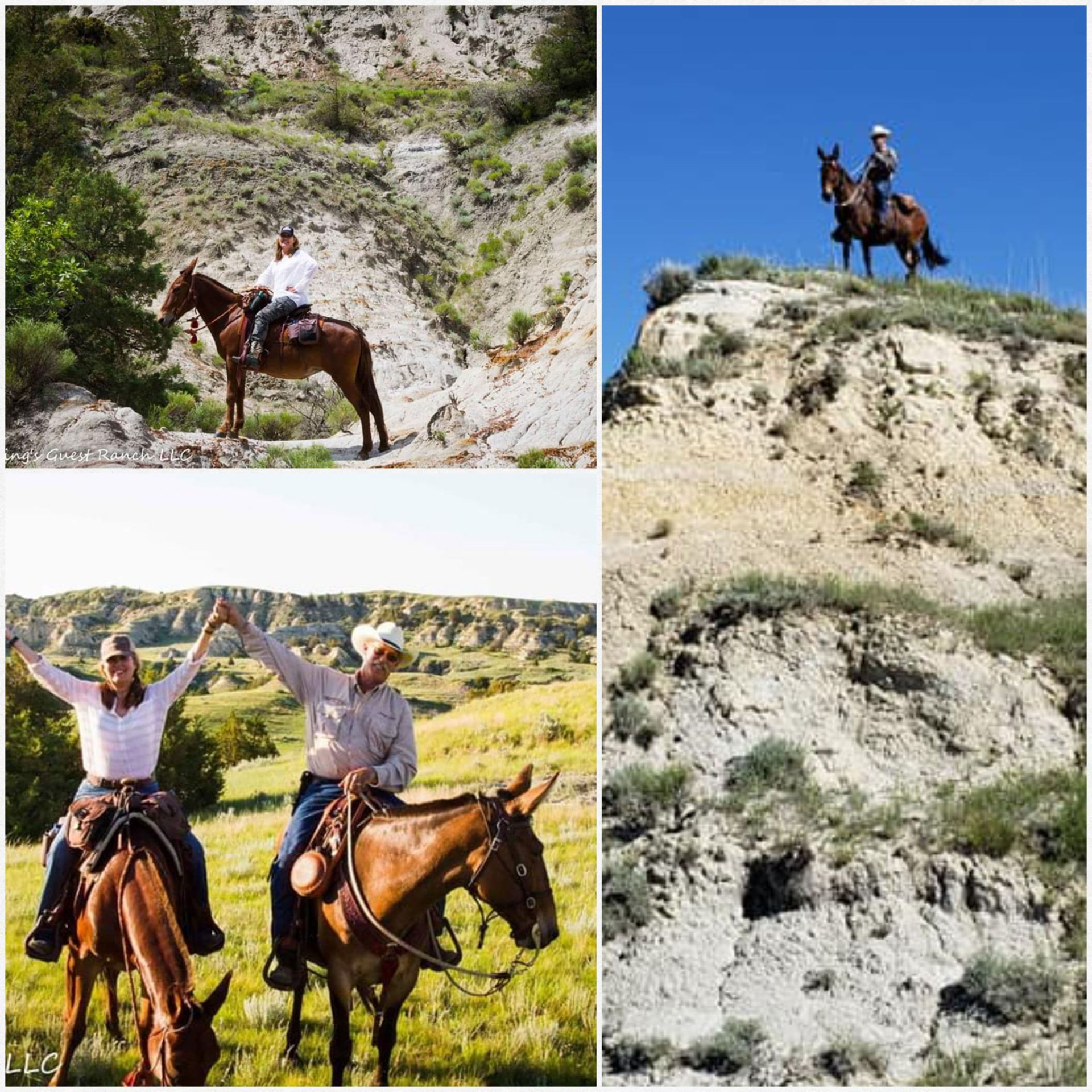 We our obsessed with the mules we bought from Dillon. They are perfect! We get compliments from everyone we ride with.... "they are so strong, steady, sensible, and cute" or "what a great mule". There isn't anything they will not do for us and they never give us a bit of trouble. We consider them our trusted riding partners and new best friends. We love their big hearts.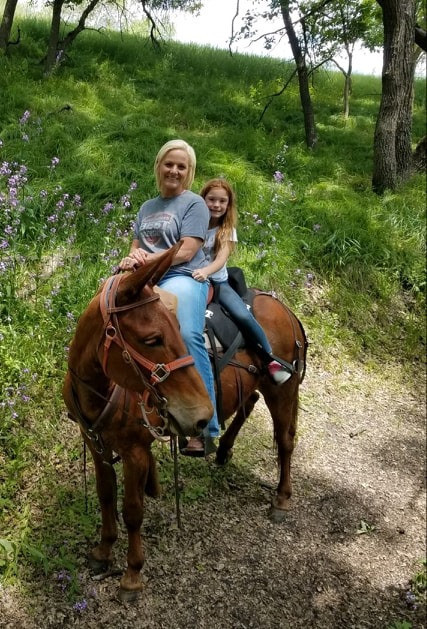 I just want to give a HUGE thank you to Rafter D Mules for matching me with my mule Gus! I don't think there is a thing I couldn't do with him. Not only has he been taking care of me for the past 3 1/2 years he takes care of my grandkids and even my husband. We have been all over the country with him and he loves to get out there and explore whatever and wherever we go. Dillon not only has sold to me he has set many of my friends up with exceptional mules. If you are looking for a mule I know he could find one or two or three for ya! Thanks Rafter D Mules you guys are the best!